FREE 3-Step Joke Writing Cheat Sheet. CLICK HERE!
Comedy Writing Masterclass Workbook Vol. 1 + 3-Step Cheat Sheet BUY NOW!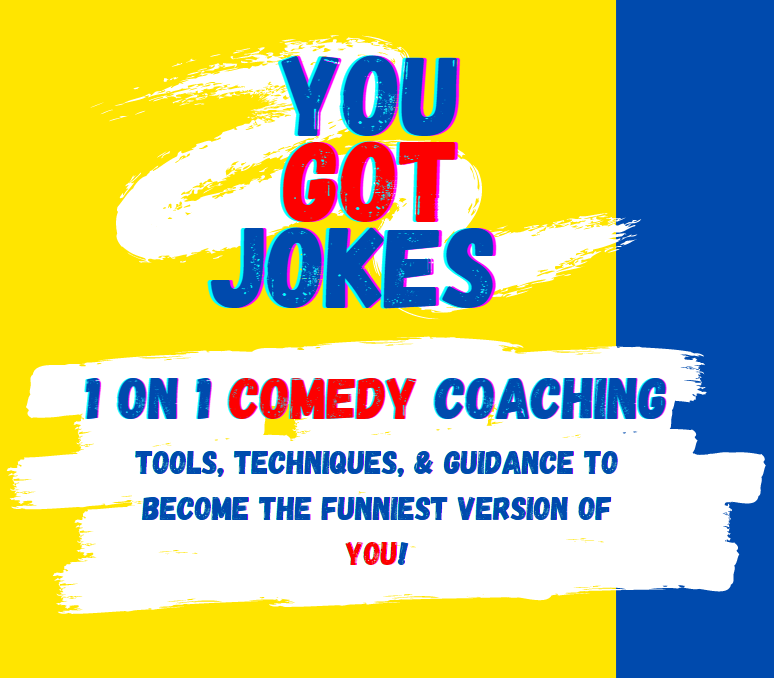 1 ON 1 COMEDY COACHING
Tools, Techniques & Guidance To Become The Funniest Version Of YOU!


What's up! I'm Londale Theus Jr., Comedian & Comedy Coach. They say comedians are born. So unless you're a clone, that's great news, because that means
you're funny!
But if you struggle with getting in touch with your inner comedian, I'm here to help.


I love guiding creative people to be the funniest version of themselves through a comedy writing system that will allow them to crack the code on comedy.
Stand Up Comedy, Sketch, Improv, Speeches, & more.
1 - Create Log-In
Type in your
name, email address, and create a password
. This will allow you to login to your Coaching Portal where you will be able to schedule sessions.
CHECK BOTH BOXES
to ensure you receive important messages from the Comedy Coach.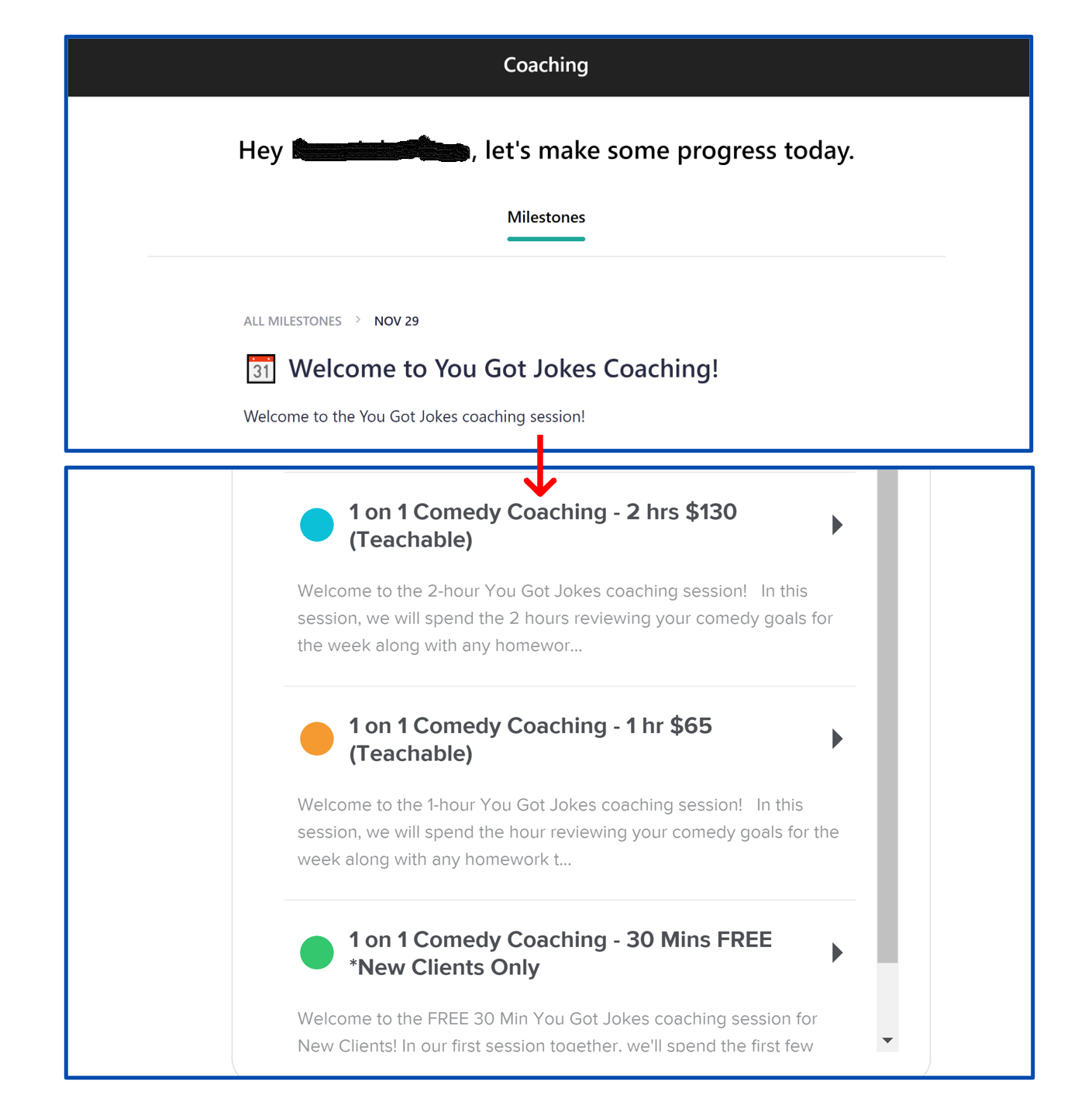 2 - Choose Coaching Type
Once Signed Up, you will be directed to your Coaching Portal where you can choose the type of Coaching you want:


+ 30 Mins FREE *New Clients Only
+ 1 Hour / $70
+ 2 Hours / $140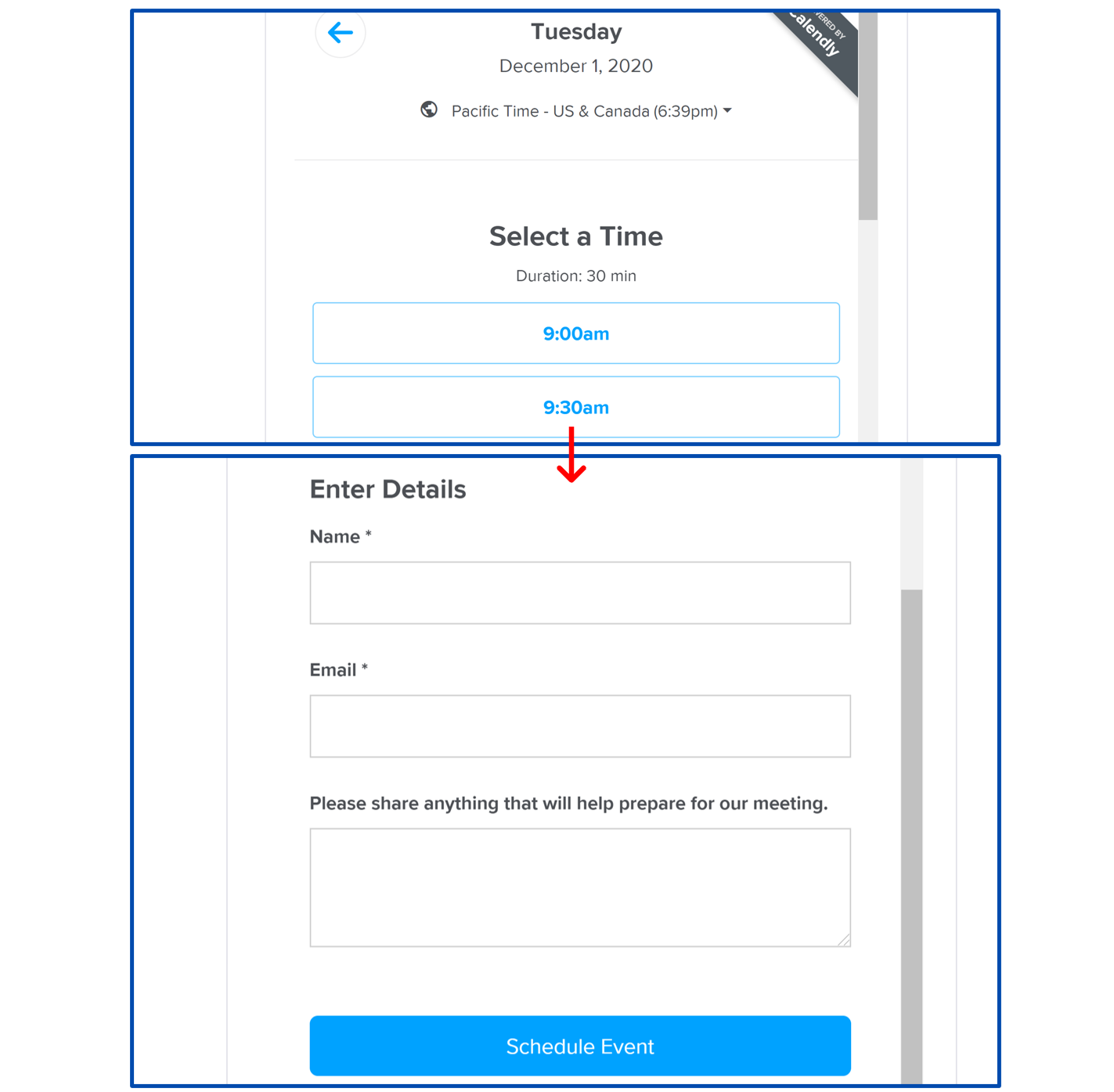 3 - Choose Date & Time
Next, you will be shown all the available dates and times. Choose which one works, then enter your name, email address. Once confirmed you will automatically receive:
+ A Calendar Invite
+ An Email Reminder Before
+ The Zoom Link for our Session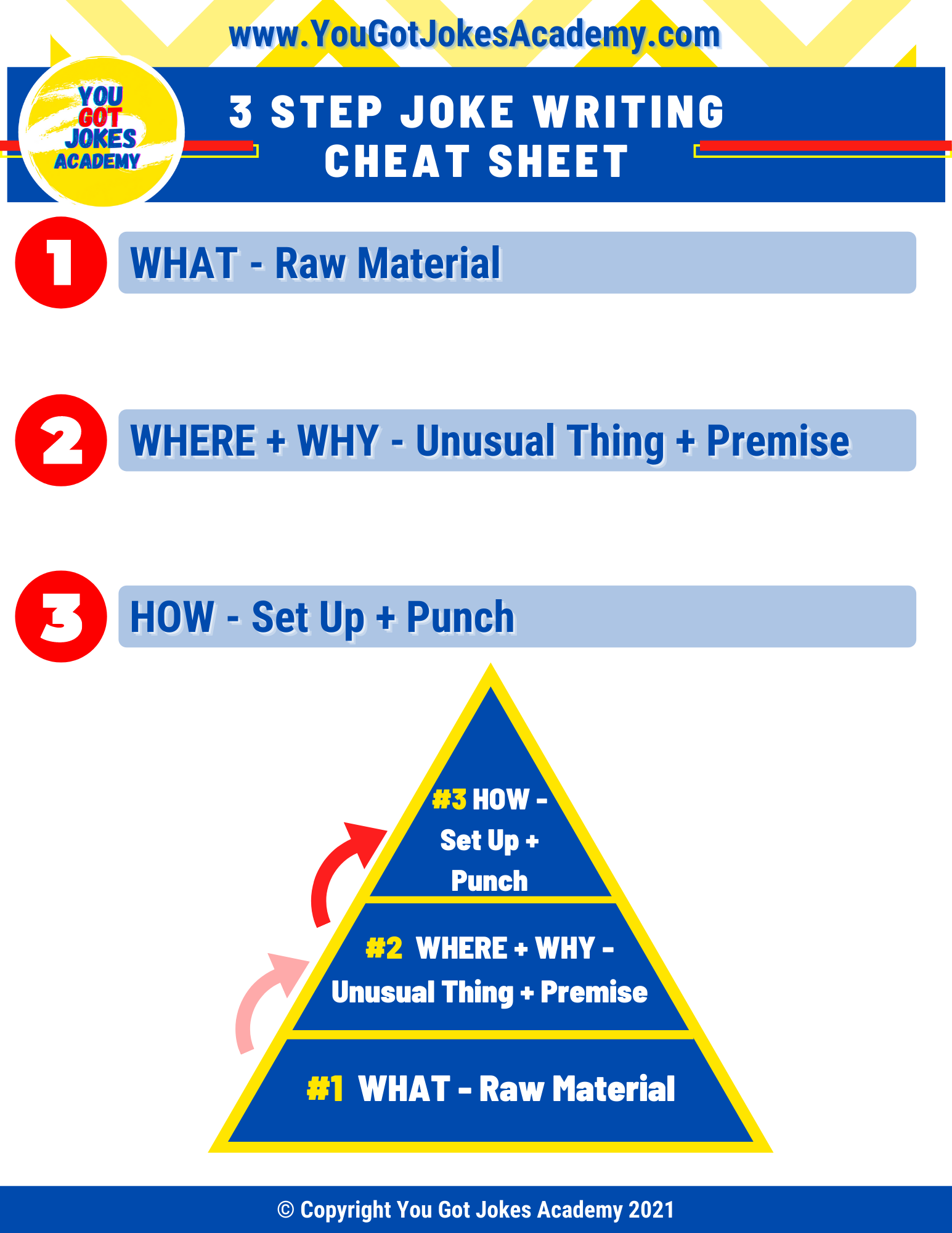 FREE - 5 Pages of Step By Step Tools To Write Well Structured Jokes - CLICK LINK BELOW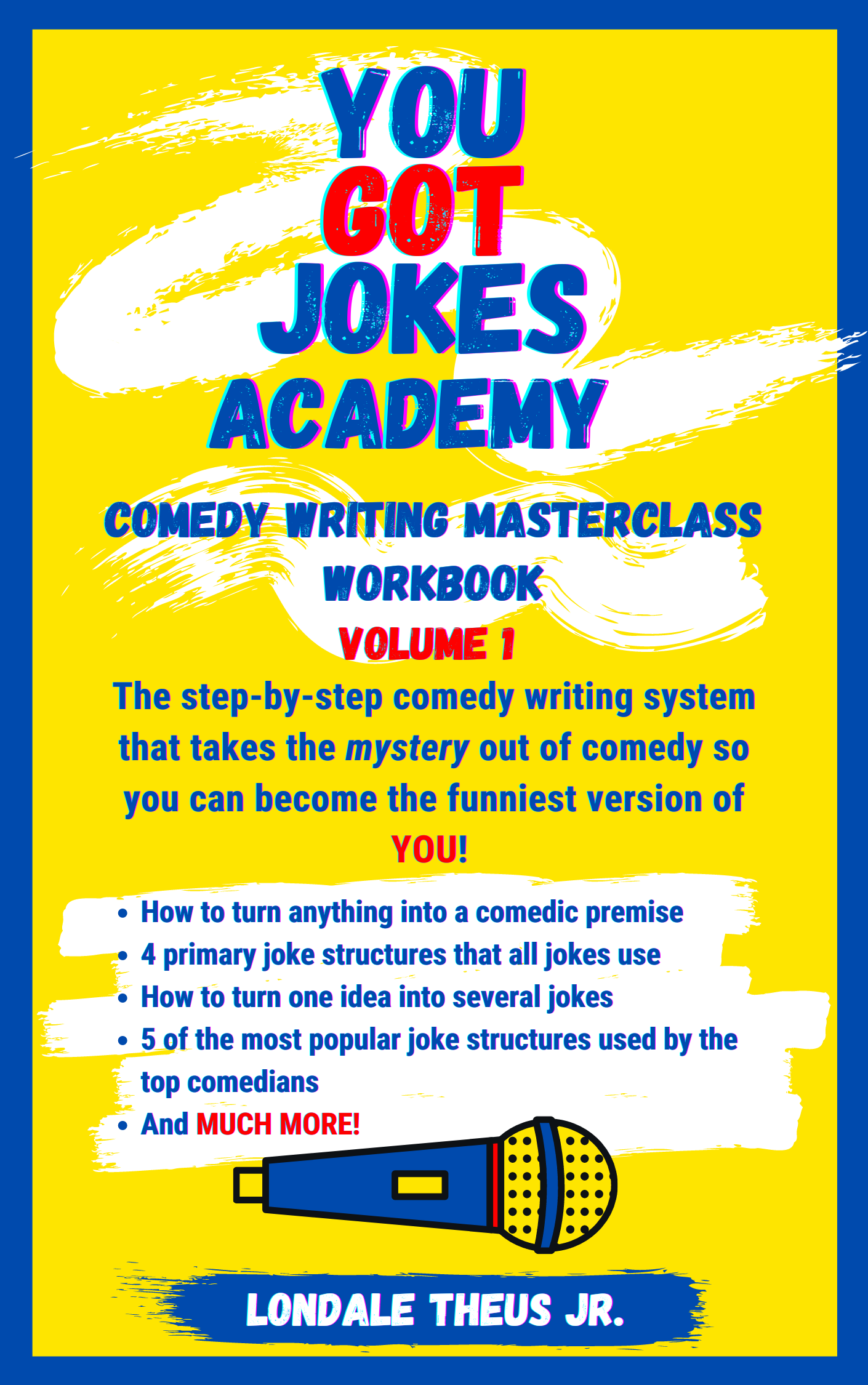 Get BOTH E-BOOKS for $23.00 - CLICK LINK BELOW
STAND UP COMEDY
#
Years of Stand Up Comedy experience: Weekend Headliner at
Flappers Comedy Club in Burbank
, Celebrity Judge Winner of the Uncle Clyde's Comedy Contest at Flappers. Performed at
Hollywood Improv, The Comedy Store, UCB
& more


#
TV stand up debut on
NBC's Last Call With Carson Daly


#
Final round of auditions for 
Montreal's Just For Laughs New Faces Showcase 2017


#
Mentored for the Stand Up With Comedy non profit, where we worked with middle school students in low-income communities and teach them the principles of stand up comedy while guiding them in writing their own material, culminating in a class show where they perform stand up for their school and faculty.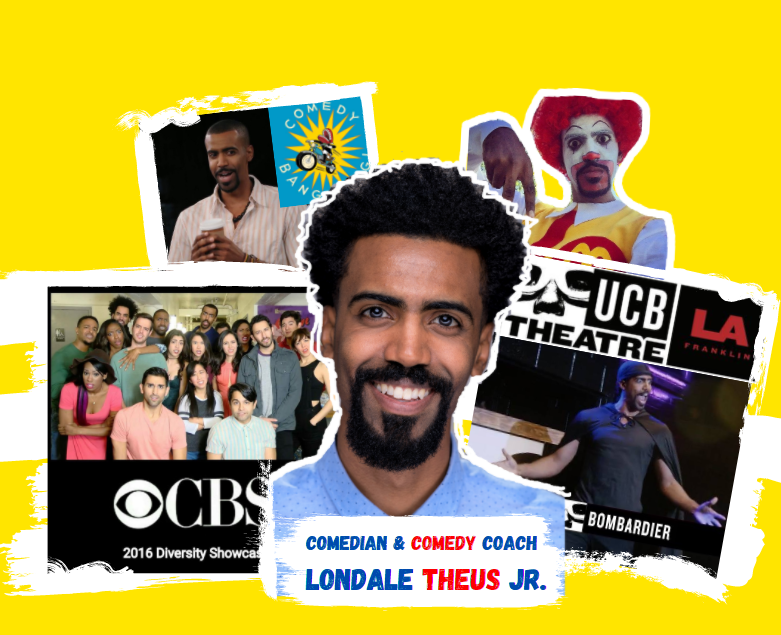 SKETCH COMEDY
#
​Performed with my sketch team 
Bombardier on Maude Night at the UCB Theatre LA
 from 2015-2017
#
While with Bombardier we performed our original sketch shows at
San Francisco Sketchfest
, filmed multiple sketches that appeared on Season 1of 
The UCB Show
 that originally streamed on Seeso and can currently be seen on
Starz On-Demand
#
Years of experience in writers rooms pitching ideas, punching up ideas from other writers, writing sketches and more.


#
Writer for the CBS Diversity Showcase 2015
and
Actor for the CBS Diversity Showcase 2016
#
Solo Character and Impressions performer with years of experience auditioning for shows like
SNL, Montreal Just For Laughs New Faces, Maude Night at UCB Theatre, CBS Diversity Showcase
, and more.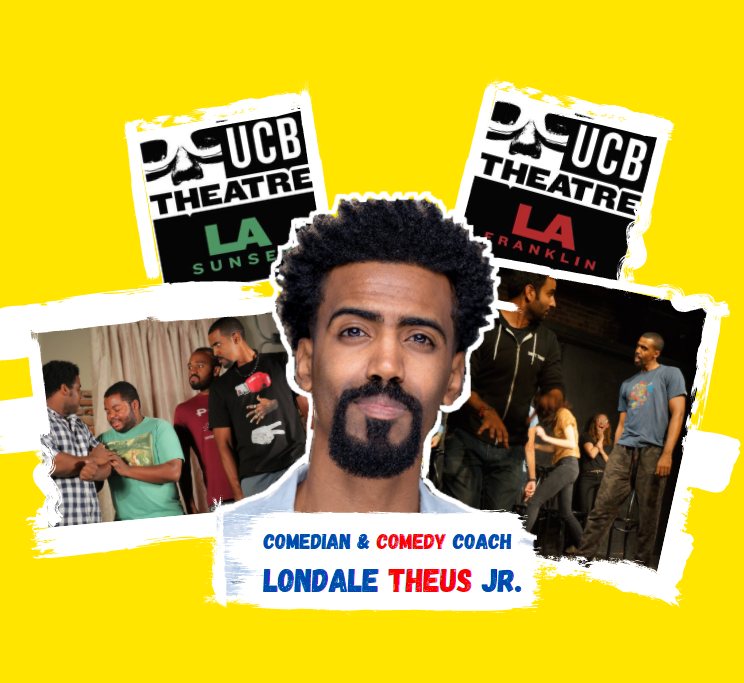 IMPROV COMEDY
# Improv 401 Graduate of the
Upright Citizens Brigade Training Center in Los Angeles
, and multiple Advanced Level Classes


# Improviser on
Harold Night for 3 years with Rococo
and member of
monthly improv troupe Benetton at UCB Sunset


#
Years of coaching experience
in long-form improv from children and beginners to advanced level improvisers


# A member of the
UCB Approved Coaches List


# Trained in workshops with the
co-founders of the Upright Citizens Brigade: Matt Besser and Ian Roberts​
Frequently Asked Questions
Can I get a refund if I'm unhappy with my purchase?
If you are unsatisfied with your coaching, reach out to us to see if your purchase is eligible for a refund.
How do I schedule my appointment?
Upon purchasing coaching, you'll receive further instructions on how to book a time for your appointment.
What if I have to Cancel or Reschedule?
Cancellations and reschedules are permitted with no penalty if given at least 24 hr notice. If cancellations or reschedules occur with less than 24 hr notice, there will be a 50% cancellation / re-booking penalty taken from your refund.
Can I purchase coaching more than once?
Absolutely! If you find yourself in need of coaching more than once, log in to your portal and you can purchase and schedule another session through the Calendly app.